"It's definitely the future!"
Cryptocurrencies have made some major headlines recently thanks to their soaring values. Although digital currencies like bitcoin have been around for over a decade, the general public have only begun to take note of its massive potential over the past few years — and those taking note includes celebrities too.
Many stars have unsurprisingly turned to different forms of cryptocurrency as a new way to expand their business ventures and invest their money. And when it comes to selling their own products and merchandise, a few are even accepting cryptocurrencies as payment. With so many opportunities, these celebs believe that cryptocurrencies are the future and want their fans to get involved too!
Read on to see what celebs are getting involved with cryptocurrency…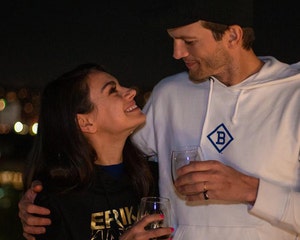 Instagram
Mila Kunis Reveals the Horrible Investment Advice She Gave Ashton Kutcher

View Story
Gwyneth Paltrow is a big proponent of cryptocurrency and actually served as an advisor for cryptocurrency wallet and exchange service Abra when they were featured on "Planet of the Apps." Of Gwyneth's involvement in the company, CEO Bill Barhydt says she's been a huge asset.
"She has been a huge value add. She's opened up her network to us, given us valuable business advice, her insights on running a consumer business with hundreds of thousands of paying customers," Bill told Forbes.
Ashton Kutcher has long been an early investor in digital products and services and cryptocurrencies are no exception. While Ashton was
…
Read more